About Us
Plasmost Enterprise Sdn Bhd was established in 1994. We are a growing and a leading supplier of industrial QC instrument, high speed milling system to corporations and enterprise channels. We provide large variety of instruments to meet our customer's needs.
We are honoured to be ONLY authorised distributor of BYK & authorised dealer for VMA in Malaysia.
Located in Penang & Kuala Lumpur, we cater portable test & measurement instrument in whole regions of Malaysia. The measuring instruments that are offered by Plasmost is compliant with the requirements of the ISO 9000 quality standard.
Founded in 1994, Plastmost Sdn Bhd has grown to be one of the leading suppliers of industrial QC instruments, high speed milling systems to many corporations and enterprise channels throughout Malaysia. As a high speed mixer supplier, we aim to provide a large variety of instruments to meet our customer's requirements. We pride ourselves with our high quality cater portable test and measurement instruments with the requirements of the ISO 9000 quality standard.
Mixer For High Speed
Milling System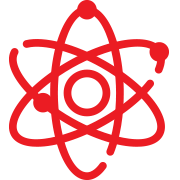 Malaysia's Only Rotational Viscometer Authorised Dealer
In Malaysia, Plasmost is the only authorized dealer for industrial equipments. When you buy any product from an authorized dealer, you are assured of a high level of reliability and honesty. We buy directly from the manufacturers, so that you receive only factory-fresh merchandise.
Rotational viscometer is an instrument used to measure the torque on a vertical stand that moves the spindle in a rotational direction. The rotation of the spindle is usually proportional to how viscous the sample is. Rotational viscometers are used to measure viscosity.
FAQ
Yes, in addition to being the leading high-speed mixer supplier Malaysia, we also take satisfaction in being the fastest growing UV chamber supplier Malaysia. We develop and construct a wide range of customized chambers and ultraviolet and visible light projectors for solar simulation, material aging, and other applications. It is classified into three types according to its size: desktop, tower, and box. It employs ultraviolet light as a light source and regulates temperature, humidity, and condensation to thoroughly capture the detrimental effects of UV light, humidity, and temperature on polymer materials.
As we swiftly expand to become the top UV chamber supplier Malaysia, we constantly give great end-to-end assistance and solutions to our valued clients in order to suit their business demands. It really depends on the purpose of your purchase. Our QC-506 testing chamber includes two columns, which improve stability, stiffness, and accuracy displacement when the machine is moving. The machine may be needed to add a lengthy stroke with an elongation of more than 800 percent of the material in order to properly complete the test. It can also include high and low-temperature chambers for testing specimens in different temperature conditions. This machine employs specialized testing software that can perform tensile, compression, bending, and peeling tests.
While our CNS 2276 sever High Low Temperature Tensile Tester may be customized with a high or low temperature chamber for various tensile, compression, and shear tests. Furthermore, the width of the machine frame of this tester may be adjusted to allow ample space for the temperature inner box. The temperature box can also be detached from the machine for general temperature testing.
Partners