About Us
Plasmost Enterprise Sdn Bhd was established in 1994. We are a growing and a leading supplier of industrial QC instrument, high speed milling system to corporations and enterprise channels. We provide large variety of instruments to meet our customer's needs.
We are honoured to be ONLY authorised distributor of BYK & authorised dealer for VMA in Malaysia.
Located in Penang & Kuala Lumpur, we cater portable test & measurement instrument in whole regions of Malaysia. The measuring instruments that are offered by Plasmost is compliant with the requirements of the ISO 9000 quality standard.
Mixer For High Speed
Milling System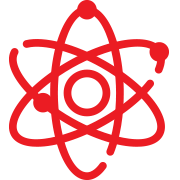 Malaysia's Only Rotational Viscometer Authorised Dealer
In Malaysia, Plasmost is the only authorized dealer for industrial equipments. When you buy any product from an authorized dealer, you are assured of a high level of reliability and honesty. We buy directly from the manufacturers, so that you receive only factory-fresh merchandise.
Rotational viscometer is an instrument used to measure the torque on a vertical stand that moves the spindle in a rotational direction. The rotation of the spindle is usually proportional to how viscous the sample is. Rotational viscometers are used to measure viscosity.
Partners