About Us
Plasmost Enterprise Sdn Bhd was established in 1994. We are a growing and a leading supplier of industrial QC instrument, high speed milling system to corporations and enterprise channels. We provide large variety of instruments to meet our customer's needs.
We are honoured to be ONLY authorised distributor of BYK & authorised dealer for VMA, Cometech, Cofomegra & Pelt Gauge in Malaysia.
Located in Penang & Kuala Lumpur, we cater portable test & measurement instrument in whole regions of Malaysia. The measuring instruments that are offered by Plasmost is compliant with the requirements of the ISO 9000 quality standard.
We provide excellence end to end support and solutions to our value customer to meet their business needs. We always response promptly to our clients' request.
Products that we cover included Viscometer, Spectrophotometer, Gloss Meter, Bead Mill, Thickness Gauge, Impact Tester, Drop Tester, Tensile Testing Machine, Hardness Tester and many more.
Get consulted with our expert team now to enjoy premium products experience and excellent support from us at competitive pricing!
Mixer For High Speed
Milling System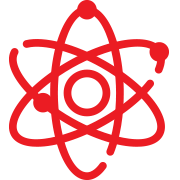 "If you can't explain it simply,
you don't understand it well enough"
We are specialize in:
Dry/Wet FilmThickness Gage
Physical Test Instrument
High Speed Mixer & etc
Chemical
Spectrophotometer
Gloss Meter
Transparency & Haze
Wave – Scan Family
Mixer
Pigments
Instrumentation
Partners